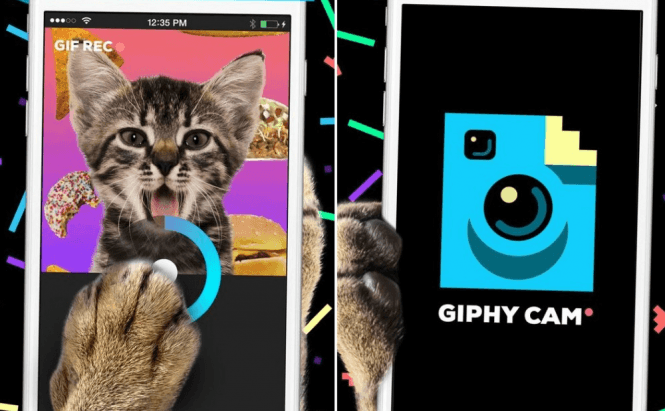 Giphy Cam introduces augmented reality GIFs
If you spend a lot of time sharing photos and animations from your mobile device, then you should be happy to know that an app called Giphy Cam now allows you to create augmented reality GIFs. In order to get this effect, the application allows you to overlay or underlay 3D stickers on the videos that you record with your camera. Currently, this new feature is only available on the iPhone and iPad versions of the application, so if you're on Android, you're going to have to wait.
What's really cool is that the stickers actually occupy a three-dimensional space which means that they can rotate, zoom in, zoom out and basically look like they're actually there. Furthermore, using this feature is quite easy: all you have to do is to find the sticker that you want, then drag and drop it to the desired location. The latest Giphy Cam update has also brought with it some additional features such as the ability to create your own stickers by converting them from PNG images and the possibility to make GIFs using Apple's Live Photos. Unfortunately for most, Giphy Cam's developers would like the users to discover the app's features and functionality on their own, so they don't offer that much in-app help.
Since you seem to be a GIF person, you may also enjoy reading some of our other related stories like: "How to make animated GIFs from YouTube videos", "Top Free GIF Capturing Apps for Android" or "Best Online GIF Makers from Video".