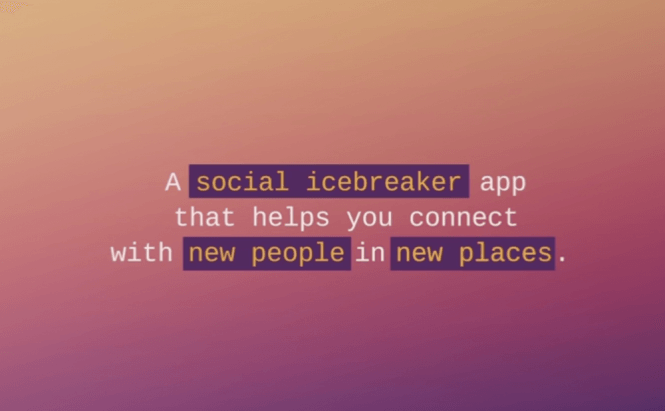 Meet Plane, a text-based app to help you make new friends
Plane, or as its developer calls it 'the social ice breaker', is an iOS app designed for those who are looking to make new friends in the city they're in. This text-based application for iOS devices allows its users to post short messages called 'signals', which other people who are in the same city will be able to see. Those who are interested can respond to the message by asking for a 'social card' exchange and by initiating a public or private discussion with the person who sent the signal.
Plane
What some may find cool about this new app is that it doesn't involve swiping through "candidates" or looking for pictures as, at least in the beginning, the interactions are only based on text messages. The service combines elements from several popular social platforms such as Twitter, Facebook, Snapchat or Yik Yak (a location-based network highly popular with the students from campuses) and is very useful for those who have just moved to a new town. The app is also semi-anonymous as the users aren't forced to use their real names to interact with the other members of the community. Lastly, the signals you send out disappear after 24-hours so you don't worry about people wanting to contact you five months after you've left that city or about writing the 'perfect' message.
In case you're interested in more Facebook and Twitter alternatives you might want to check out some of our previous stories such as: "The AltspaceVR social platform is now available on Gear VR", "Ello, the anti-Facebook social network" or "Tsu.co, the site you cannot speak of on Facebook".