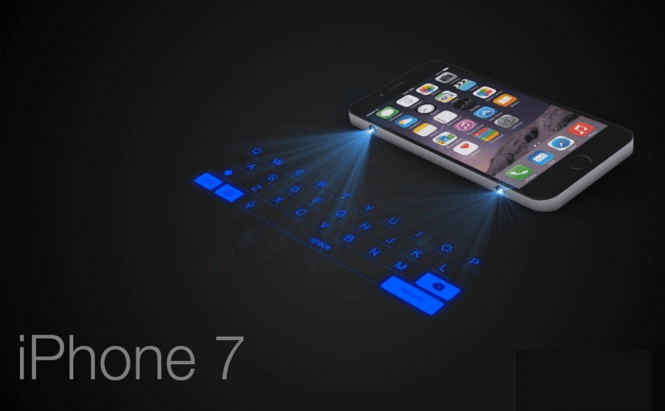 Rumor: Apple's iPhone 7s may be a 5.8-inch device
Did you ever think that it would be great if you could hide your face behind your phone? Well, I'm not sure if this is true or not, but according to some rumors, Apple's upcoming iPhone 7S Pro will feature a 5.8-inch display, which will practically allow you to do exactly that. In case it turns to be true, I'm guessing that the IT giant is thinking that most people will be more interested in the fact that you've got an iPhone 7s than in the features of your face anyway.
The rumor has been reported by Motley Fool, who seems to have gotten their hands on a note from DigiTimes, which stated that Apple will offer an even bigger phone in 2017. The note showed that Apple plans launching three versions of iPhone 7S: the regular 7S with 4.7-inch screen, the 7S plus, which will feature a 5.5-inch display and a supersized 7S Pro that will support the 5.8-inch screen. I know that there's still a long way to go to the 8-inch size of the Asus FonePad 8 (the largest phablet on the market), but the Cupertino-based company might consider rebranding this model into the "iPhablet".
Another important piece of information that we can take away from this rumor is that Apple may be indeed looking to move away from the LED displays that it currently uses. The previously mentioned note also states that the iPhone 7S pro will feature an OLED that takes up less power and provides enhanced visibility through its superior contrast. Additionally, it seems that the entire range of iPhones that will be launched next year will sport OLED displays, not just the 5.8-inch one.
In case you're interested in reading about other mobile devices, you should check out some of our previous stories such as "Top 5 smartphones to look forward to in 2016" or "Out of the ordinary: smartphone cases you need to know about"