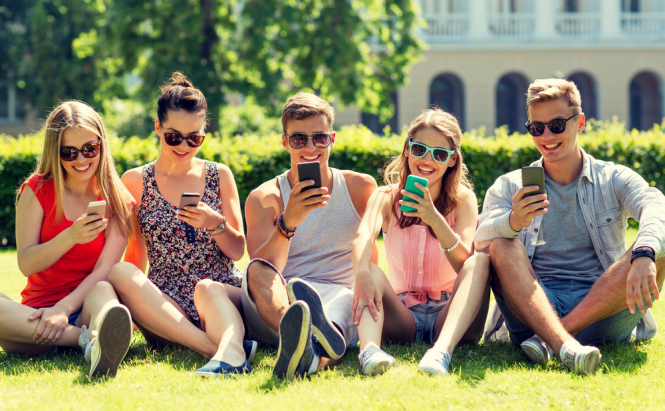 Snapchat is adding a group chat feature
People don't want to be alone during the holidays, but they also don't really want to have to choose between the people they care about. This is why, Snapchat has just officially announced that it's rolling out a new feature that will allow users to chat with as many 16 friends simultaneously. This new functionality is called Snapchat Groups and is already available for some of the service's users, so the rest of us won't have to wait very long to check it out.
In case you're curios how things work, you can easily create groups whenever you send a Snap or start a Chat. I really like the fact that this new functionality keeps true to Snapcat's main principle: the messages or Snaps that you send to the group will automatically disappear after 24 hours. Every member of the group is only allowed to reply once to each post, so you don't have to worry about a single person monopolizing the conversation. All the people in your current group will be displayed at the bottom of the screen and you can have a 1 on 1 discussions with any of them using the Quick Chat feature.
Finally, Snapchat is also adding Shazam integration as well as two new editing tools: Scissors, which will allow you to cut a part of a Snap and turn it into a Sticker and Paintbrush, which lets you draw on Snaps and Memories. If you're a fan of the service, you may also want to read "What are Snapchat's Spectacles and where can I get them?" or "Snapchat may target ads based on the objects in your images".