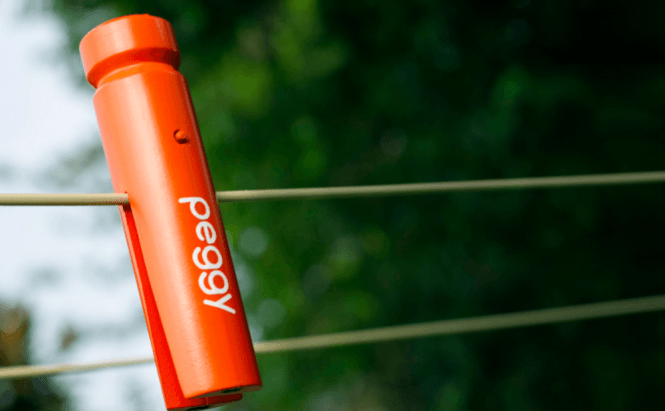 Check out Peggy, the smart clothespin
Up until now, I've shown you a lot of interesting smart technologies such as Samsung's smart shoe: Iofit, the smart pet tracker named Kyon or Ava, the smart bracelet that are designed to help women get pregnant, so you probably think that I can't surprise you anymore, right? Well, did you ever stop to think that what's really missing from your household is a smart clothespin? For most people the answer is no, and that's exactly why you should check out Peggy.
Peggy
According to Omo, the company that produces it, Peggy is the "smartest clothes peg" on the market. The device works together with your smartphone and provides several handy functions that you didn't even know you needed. The smart clothespin's main function is to constantly be in touch in the weather and warn you when it's about to rain, so that you can take your washed clothes inside the house before they get wet. Furthermore, the gadget will also use its forecasting capabilities to notify you when it's the best time to wash your clothes and it can even tell you how long it will take for a washed piece of clothing to dry up based on the current temperature, wind and other factors. Additionally, Peggy will also make use of the current forecast and send messages to your phone, urging you take advantage of a beautiful day or warning you not to leave home without an umbrella.
At the moment, Peggy isn't ready to hit the markets, so I don't have an exact price for the product just yet. However, if you're in Australia and you want to try it out, you can sign up for beta testing on the product's webpage. As far as compatibility goes, we can see in the video and in the images that the clothespin's app works on iOS, but there's no way of knowing if the company also has an Android app, or if it even plans on making one.