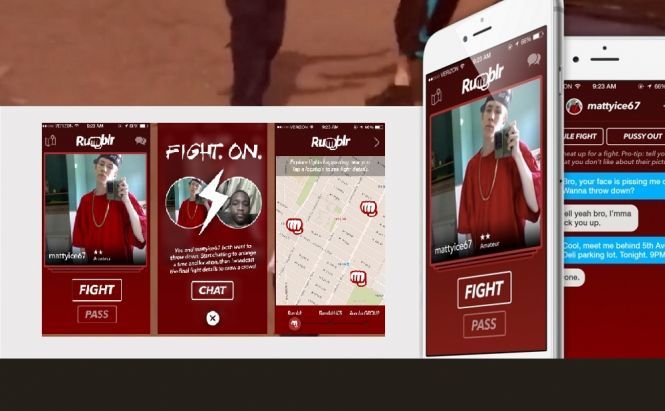 Looking for a fight? Get yourself an iPhone.
As a rule, humans use dating apps to find either 'a soulmate' or a 'bedmate'. Whatever the reason, the idea behind the apps like happn, GetReal or Couplelizer is pretty much the same; well, Tindog might be an exception, but on the whole, the concept behind all these Tinder clones is to help users socialize and meet more or less peacefully. Although, if you wish to find people who won't mind punching you in the face, there is a dating app for that as well.
The developers of Rumblr call their creation "Tinder for fighting", and that's pretty much how it works. If you feel a bit Tyler Durden-ish, you can find a person you don't like, insult them and arrange a fight. The app allegedly has two filter tabs: "RumblrHER" for girls and "RumblrGROUP" for massive fights. The users can also set up their profiles to tell others about their weight and fighting skills. Those who prefer watching can attend current fights using Rumblr Explore to watch others batter one another. It's all for free, as the developer states; we're in the 21st century, after all.
This may look like a prank, but the developers told NY Daily News that they are '100% serious'. The iOS app is already in the beta stage and is 'coming soon on the App Store'. If you wish to see it for yourself, you can visit the official website.