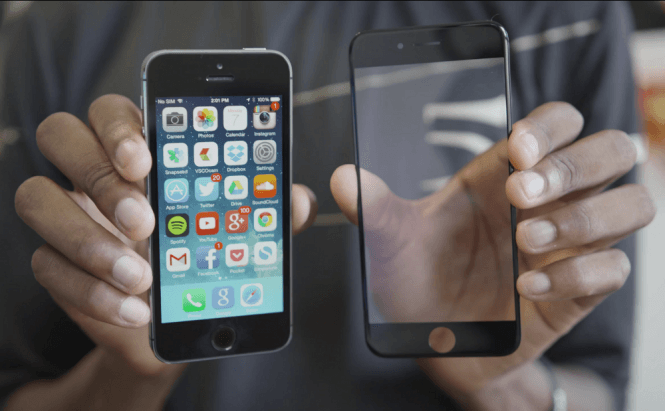 iPhone 6 Sapphire Screen is Not Afraid of Knives, Keys, and Shoes
There is less and less time left till the iPhone 6 release date and rumours keep arising and exploding. We already know that the display of the new product will be made of super clear and durable sapphire.
Marques Brownlee, a creator of the MKBHD: Quality Tech Videos YouTube channel posted a new video with a dreadful test of the new iPhone screen. He claims to have obtained the 4.7-inch display part, which is almost as thin as a sheet of paper. Earlier it was mentioned that only the upcoming 5.5-inch model will have a sapphire part, however, the YouTuber says that he got a 100% authentic Apple 4.7-inch display, so we can expect both new models to be with this type of screen. It is up to you whether to believe Brownlee or not, but, anyway, the results of his experiment are definitely impressive. He starts with stabbing and stretching the display with a knife, then does the same with a bunch of keys. Nothing happens. Moreover, it easily survives bending. I was patiently waiting till the display would break up into two parts, but my expectations were not fulfilled. Even attempts to break it with a shoe failed: the display seems totally bendable.
Surely, it is impossible to perform a drop test with only this part of the phone; however, now we can state that its potential users will save at least on screen protectors!
Picture credits: Marques Brownlee video